Breathwork Europe - Home
Here is how breathwork was reborn in the modern world.
Why and how did the study of mastering our breathing become popular again?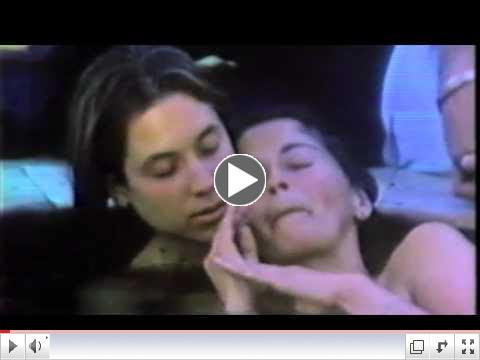 Pioneers of the modern breathwork movement began to experiment in the hot tubs of California in the early 1970's. Their life-changing discoveries lead to a revival of popular and professional interest in both ancient techniques and new advances in healing, peak performance and spiritual renewal. The keys: focused breath and intention.
Babaji is the Eternal Father in Human Form. Each of His forms is an amazing Divine Play - a Divine Sport.
Our amazing pleasure and enlightenment is accelerated when we study each of His incarnations. He often has two or thousands of bodies on the planet at the same time, participating with many styles to deliver messages to individuals or groups, always raising our spiritual evolution and expanding our minds and healing.

His current "rock star" model body is now known as Deshara Giri Baba.


Enclosed are some pictures of Him. What is interesting is that these pictures cover a span of 30 years. This body seems amazingly youthful over time.
Jim Morningstar introduces breathwork in water. This is a deeply profound way to experience the transformative and healing potential of breathwork.
As Jim explains;
"Breathing in the water with Therapeutic Breathwork helps support the release of birth related trauma as well as other tensions that limit the freedom of our life expression and fulfillment. This video clip shows a courageous woman engaging in a wet breathwork. She uses the support of a safe environment, her breath and the water to heal and nourish her body and regain trust in her relationships."
There is a natural flow in the Universe that moves through everything and everyone. It has always been there and always will be. It is constantly flowing like the water in a stream moving from one place to another. When the stream encounters an obstacle, it either carries it along with its current or simply moves around it. While this stream is part of all life, its course is unique for each of us. When we truly surrender to our authentic path in life, we are carried by this stream and move easily around any obstacles without effort or exertion.
When you were young, there came a time when you had difficulties that interrupted this natural current and you began to resist what was happening around you. To compensate for this, you made a decision to control your environment as best you could in order to feel safe, wanted, or loved. Out of the fear of loss, you began to hold... hold on, hold out, hold in or hold back. These struggles interrupted your natural rhythm and your relationship to the energy flowing through you. Without conscious awareness, you stepped out of the flow and lost connection to this most important and powerful resource.
Jim Morningstar explains and demonstrates two simple, but potetially life changing, breathing techniques.
Jim explains
"The first allows you to calm and nurture yourself throughout the day in dealing with the challenges of everyday existence. I call this "maintenance breathing."
The second type of breathing brings you back to being centered and resourceful when under high stress or even crisis. This is called "therapeutic breathwork." Both can be learned and practiced by anyone."